Champlin Pop-up Drive-In
Experience Minnesota's first-ever pop-up drive-in movie theatre. Now open in Champlin!
NEXT EVENT:
Feature 1: The Blind Side
Feature 2: Rudy

DATES:
Friday, 9/18 @ 8:30pm & 10:45pm
Saturday, 9/19 @ 8:30pm & 10:45pm
Sunday, 9/20 @ 8:30pm & 10:45pm
---
Special Event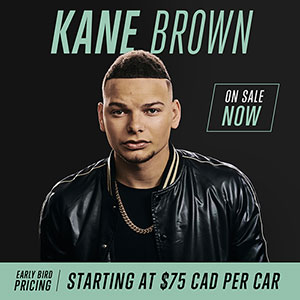 Encore Drive-In Nights featuring Kane Brown will air at drive-in theaters across the United States and Canada on Saturday, September 26. The never-before-seen show was recorded live, exclusively for this one-night-only event.
DATE:
Saturday, 9/26 @ 9:00 p.m.
TICKETS:
Get your tickets now: BUY NOW!
---
How Does It Work?
The Mann Champlin Drive-In is an outdoor moviegoing experience in the theatre parking lot where customers can watch movies from the privacy and comfort of their own vehicle.

TICKET PRICES (FIRST COME, FIRST SERVED)
$8.00 Per Person
$3.00 Per Child (3 - 11 years of age)
How do you purchase tickets?
All tickets must be purchased upon entry. Tickets are sold in two categories - Adult and Child. Tickets purchased must match car occupancy. 1st feature begins at posted start time followed by a brief intermission and start of the 2nd feature. Gates open at 7pm. Please arrive 60 minutes prior to showtime. Parking is first come, first served.

Will there be concessions?
Yes. Food/drink ordering & payment will take place on-site (a handout with instructions will be provided upon entry). Upon receipt of your order, a runner wearing a mask and gloves will deliver your order to your vehicle. For speedy service, feel free to come inside the building or hang out at the NEW outdoor patio to place your order. We accept credit or cash payments. Food/drink service will end nightly at 12:30AM.

All alcoholic beverage orders must be placed inside the building or from the outdoor patio. Taking alcoholic beverages "to go" is not permitted at any time.

Where are the restrooms located?
Customers will be permitted to use the restrooms in the building. Should a line form at any time, please follow social distancing indicators to ensure all parties maintain 6-feet of separation. You may be asked to wait outside if capacity of the restroom is reached or if cleaning is underway.

How big is the screen?
The movies will be shown on a 40' x 17' screen on the exterior wall of Mann Champlin Cinema 14.

How do you listen?
Sound will be through an FM transmitter. Those watching in their cars can tune into that station, which will be communicated upon entry. We suggest customers bring a portable FM radio (your car battery will thank you). Radio cell phone apps are not compatible with our sound system at this time.

What's Mann Theatres doing to keep customers and employees safe?
In accordance with state, local, and CDC guidelines these policies have been developed with customer and employee safety in mind. Failure to comply with the stated policies will lead to customers being asked to leave the drive-in without a refund.
Sick? Please stay at home.
Employees are required to wear masks.
Face coverings for safety are strongly encouraged when customers leave their vehicle (restroom use or food order pickup).
Social distancing is a must in-person and or between cars. Please maintain an appropriate distance between others.
Vehicle social distance is a must too. Designated staff will indicate where to park. Please follow their instructions.
One person per car can go to the concession stand. Do not send multiple people from a single car at the same time. Children must be accompanied by an adult.
Customers are encouraged to use hand-sanitizing stations before entering the building and upon exiting.
Customers are welcome to sit outside of their vehicles, as long as groups stay within their own space to allow for proper and comfortable social distancing between other groups. Chairs must be in front of your vehicle, they cannot be seated on the sides.
What else do you need to know?
Hatchbacks are allowed to be open but not to exceed the top of your vehicle. (Bring rope or bungee cord)
Because of their height, trucks and large SUVs will be parked in the rear/side back rows.
We ask that you do not bring any outside food, drinks, or alcohol.
No smoking of any kind, including e-cigarettes.
Please keep it clean. Dispose of all trash. Receptacles are provided.
No rainouts. Lightning, fog or a disruption in service will result in a refund.